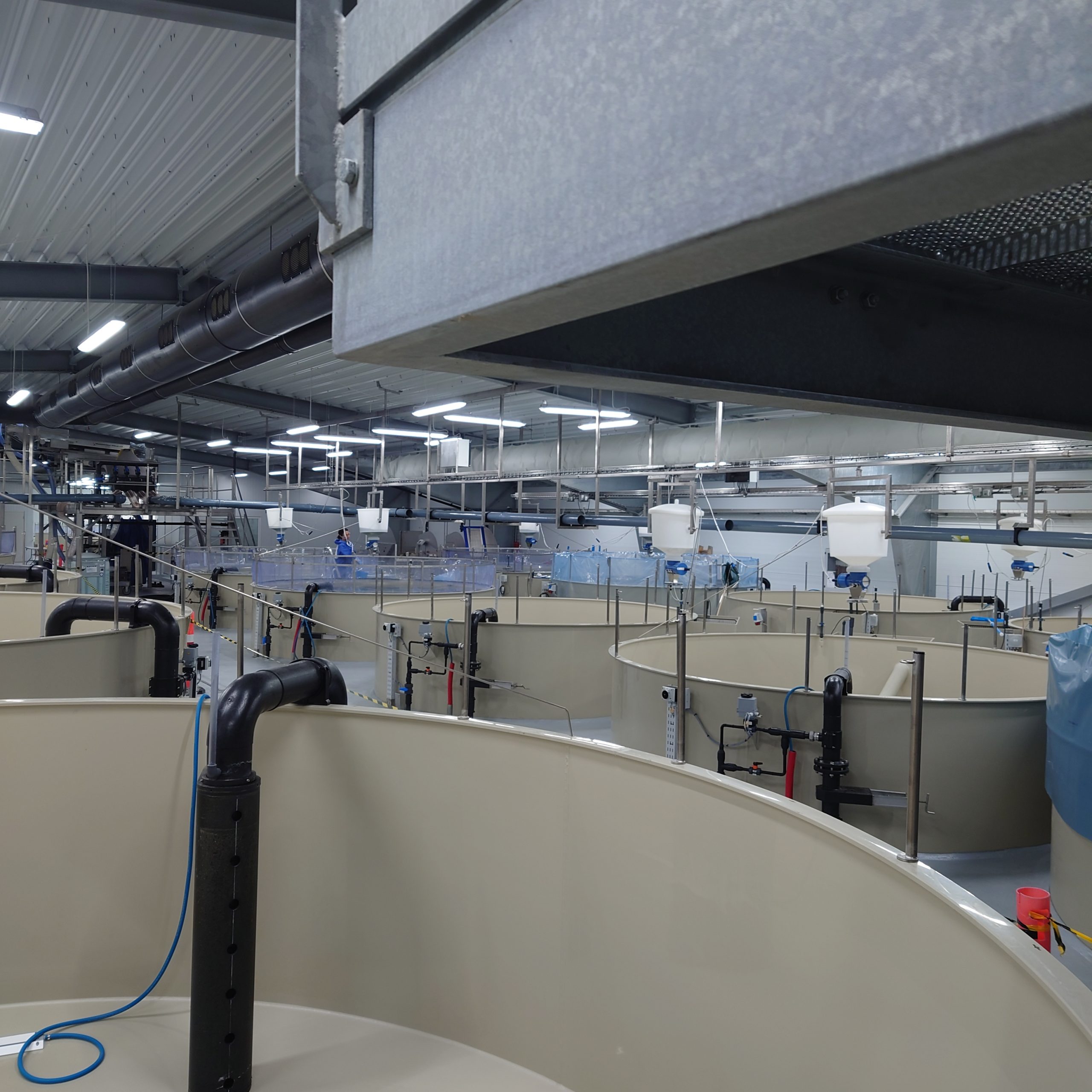 Skagen Salmon
RAS Fish Farm facility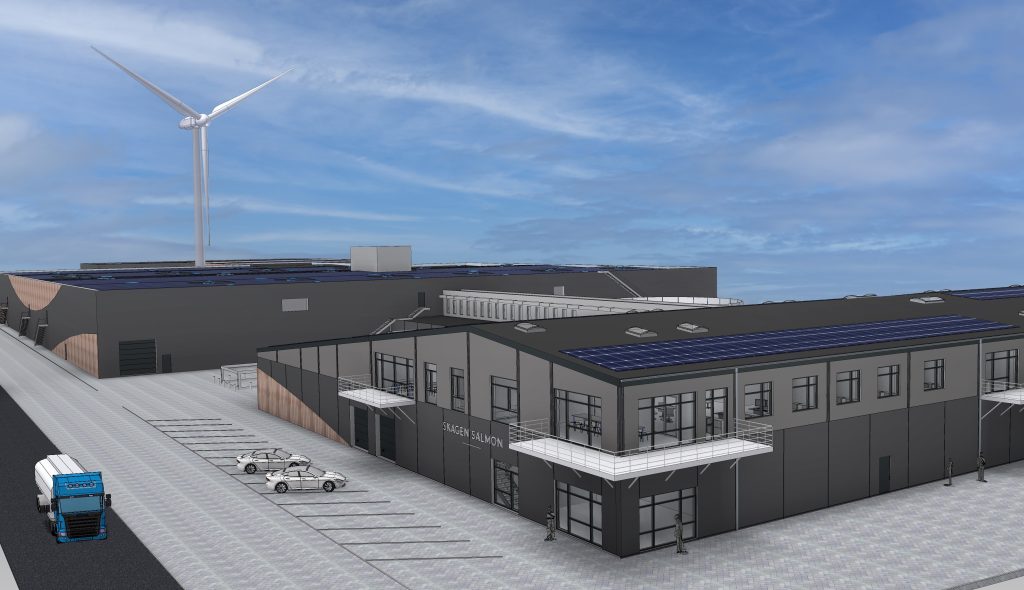 Project Owner: Skagen Salmon
Start Year: 2020-2022
Location: Skagen, Denmark
Facility Type: RAS fish farm
Production: Atlantic Salmon
Landbased full RAS, Salmon production facility, designed to produce 950.000 Salmon, from egg to average each 4,0 kg, total 3.800 ton a year.
Skagen Salmon is situated just outside the city of Skagen, on the north tip of Denmark, with good access to fresh and clean seawater from the North Sea. Freshwater is supplied by the public water supply.
The Skagen area is a high-profile holiday destination, and large part of the area is in general an environmental protection area.
Skagen Salmon has a "green" profile and will have its own cleaning facility to deal with fishfarm water. The cleaning facility will separate any sludge and clean the water to a level where it can be returned to the sea, without any measurable impact. The sludge will be used for bio-gas, or handed over to the next door neighbor, the Skagen public wastewater plant for further treatment.
It has during the design and erection process been important to the permission issuing authorities, as well as the ownership that Skagen Salmon leaves the minimum impact on nature and environment. As part of the green profile, the roof has been covered with solar panels, and the cooling system has been hooked up to the district heating system, being able to supply a major part of the heat energy for the city of Skagen, part of the year. An existing wind turbine standing on the site has been integrated in the design, and kept in operation during the building process.
The plant is split in 2 phases. In phase one the fish starts with hatching the eggs, then the fish learns to eat in the "startfeed" plant, goes on to fingerling 1, 2 and 3 all in freshwater, and then introduced to seawater in the Pre Grow-Out system. Between 300 and 400 gram, the fish will be transferred to phase 2, where the fish will enter one of the 6 principle alike systems, and grow to their market weight, at about 4,0 kg. Reaching 4,0 kg. the fish is just about 2 years old.
[Best_Wordpress_Gallery id="9″ gal_title="Skagen Salmon"]